When Chris and I were at GenCon this year, we had the chance to sit down with a few of our favorite publishers for some 1 on 1 interviews and get information on upcoming releases from their catalog. I wanted to share some of this info with you guys to aid you in planning your board game purchases.
Japanime Games
Domina Anthology featuring Argot, Miraris, and Pralaya (2019 4th quarter or 2020 1st quarter expected Kickstarter delivery then retail release) .
This anthology of games from Japanime is illustrated by Qtonagi and features games originally released by Domina from 2015-2017. Argoat is a worker placement game in which players travel trough the land looking for pieces to get to Eden and escape the nightmare of their current reality (bonus – it's colorblind friendly). Pralaya is competitive press your luck set collection game reminiscent of Forbidden Island in which your island is sinking and you must collect relics and pay the boatman to get off the island before it sinks. Miraris is a competitive bidding social game in which a row of cards equal to the number of players is established. All players choose a card from their hand and then all chosen cards are revealed simultaneously and placed in numerical order in a new row above the existing row of cards. Players get to claim the card from the initial row located underneath their number. If more than 1 player has revealed the same number, none of them get to claim a card. Also, there are secret objectives involved. Note: Japanime is taking pre-orders for the Domina Anthology on the Kickstarter page here:
https://japanimegames.pledgemanager.com/projects/domina-anthology-featuring-pralaya-miraris-and-arg/participate/
Tanto Cuore 10th Anniversary Edition (coming to Kickstarter in the near term. Exact date TBD).
Core Connection: Rise of Atlantis (straight to retail release 2020 1st quarter). Atlantis is rising and player must stop robots from taking over. Tableau building game. Pre-order here:
https://japanimegames.com/products/core-connection-rise-of-atlantis
Finally, while details are still tightly under wraps, Japanime did let me in on the news that they are developing some non anime board games centered on themes of Japan such as Japanese cuisine. These will be a mix of Kickstarter and straight to retail offerings in 2020 and beyond.
Calliope Games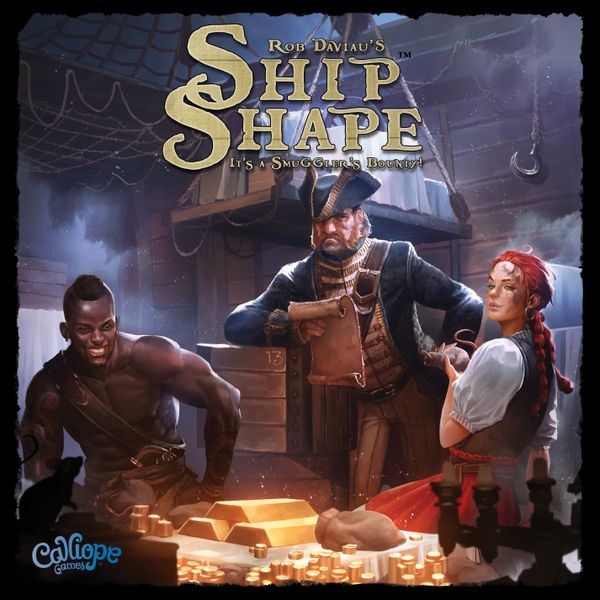 Ship Shape (out now; released at GenCon). This game, designed by Rob Daviau, centers on strategically arranging crates in the hull of a cargo ship in a attempt to earn the most victory points.
Scoring is based on what you can see in the hold when viewing directly from above. The game includes friendly catch-up mechanisms. The story goes that Rob had a loose idea in mind for a packing game but it wasn't fully developed until after Calliope approached him and asked him to design a game for their audience (Calliope focuses exclusively on family friendly gateway games that can be played in under an hour and accommodate 2-6 players) .

Tsuro (originally released 10 years ago; Calliope still enjoys healthy sales of the game that started it all; expect to see 10th Anniversary press and promos forthcoming).
Spymaster (estimated retail release 2019 3rd quarter). Players take on the role of spy agency chiefs attempting to accomplish their missions.

Everyone Loves a Parade (estimated retail release 2019 3rd quarter). In this dice rolling game, players compete to create the best parade float.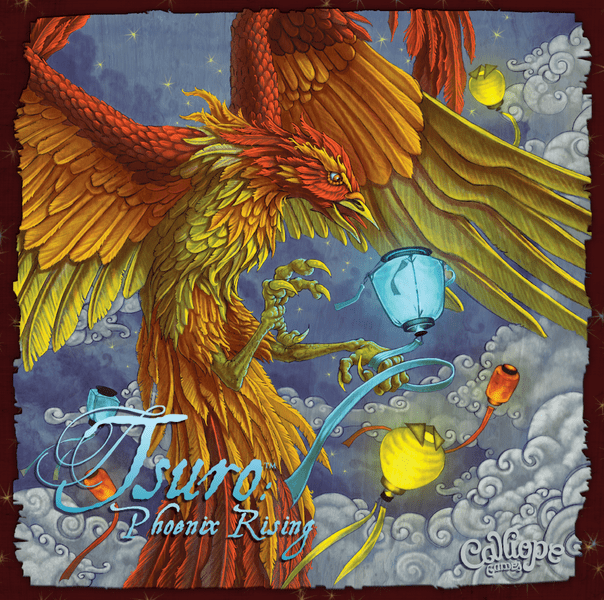 Tsuro: Phoenix Rising (estimated retail release 2019 4th quarter). 3rd and latest release in Tsuro line.
Matagot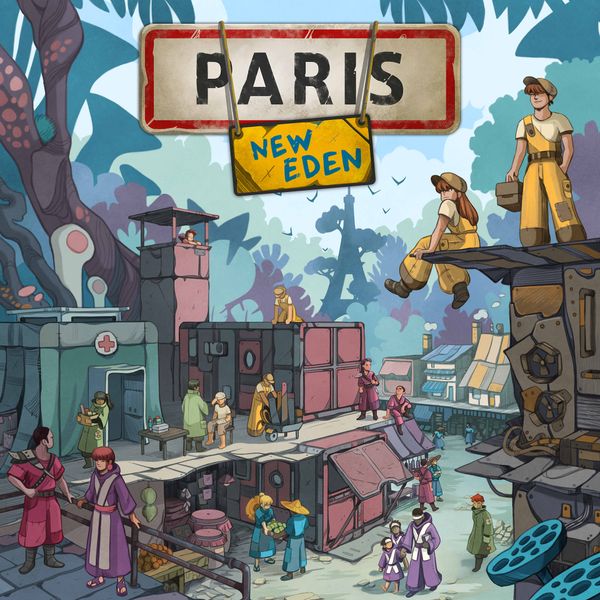 Paris New Eden (will be released at Essen 2019). In this medium-weight worker placement dice game, players navigate a post-apocalyptic Paris landscape, attempting to use survivors to rebuild the city.
Kolossol Games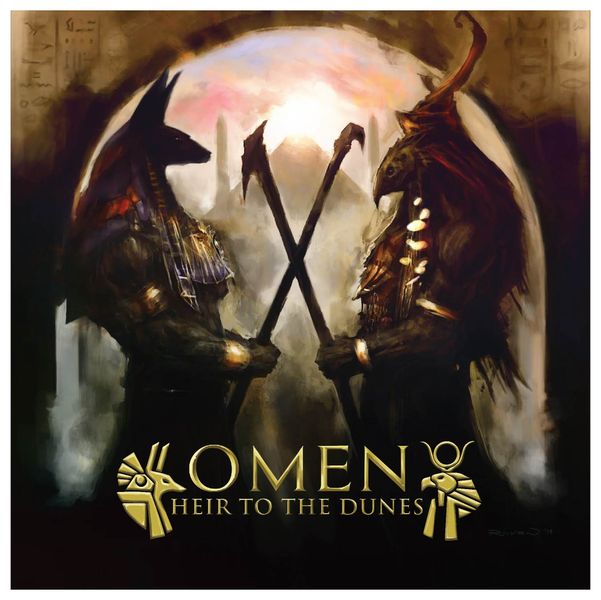 Omen: Heir to the Dunes (coming to Kickstarter 2019 3rd quarter). This is the latest release in the Omen series. A standalone expansion, it's the largest edition to the series since Omen: Reign of War that was released in 2011. It is set in ancient Egypt and introduces factions and structures.
Almanac (coming to Kickstarter date TBD) is a choose your own adventure system resource management game.
Renegade Game Studios
There are so many recently released and upcoming games coming out from Renegade that I'm going to break them down by quarter.
Recently Released
Proving Grounds is the first release in the solo hero series. These are immersive narrative dice games designed for solo mode. A novella or graphic novel is include with each release for full engagement.
Clank! Legacy: Acquisitions Incorporated (not to be confused with the Clank! Legacy: Acquisitions Incorporated - Upper Management Pack that is also out now). This game introduces legacy elements into Clank! . Players can create a franchise of the Aquisitions Incorporated company and steer the franchise in a direction toward victory.
2019 3rd Quarter
The Aquicorn Cove Board Game is based on a graphic novel. It has an environmental theme and features water dwelling unicorns. It's a step up in complexity from the Tea Dragon Society card game but still family friendly and features a bit of the press your luck mechanism.
ClipCut Parks is a twist on the roll and write genre. It's a roll and cut game and includes the required scissors. Players compete to build parks.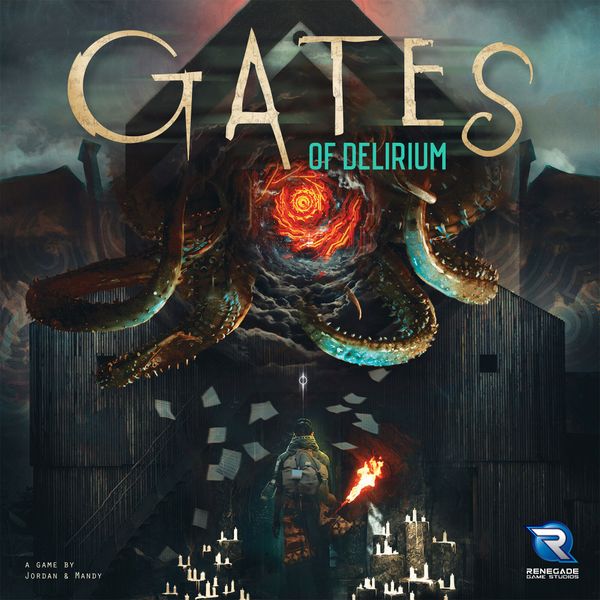 Gates of Delirium is the latest game from the designers of Lotus (Jordan and Mandy Goddard). Players take on the role of investigators exploring a map and trying to keep gates that hold back horrible monsters (from the H.P. Lovecraft universe of creatures) from opening. At least that's what they do while they are sane. Actions available to players differ based on their mental state of sane or insane. When players are insane, they work to open the gates.

Note: We had the chance to play this with one of the designers overseeing and available to answer questions at Renegade Rally during GenCon and I LOVED IT. I can't wait to get my hands on a copy and get it on the table to give you guys a more thorough report.
2019 4th Quarter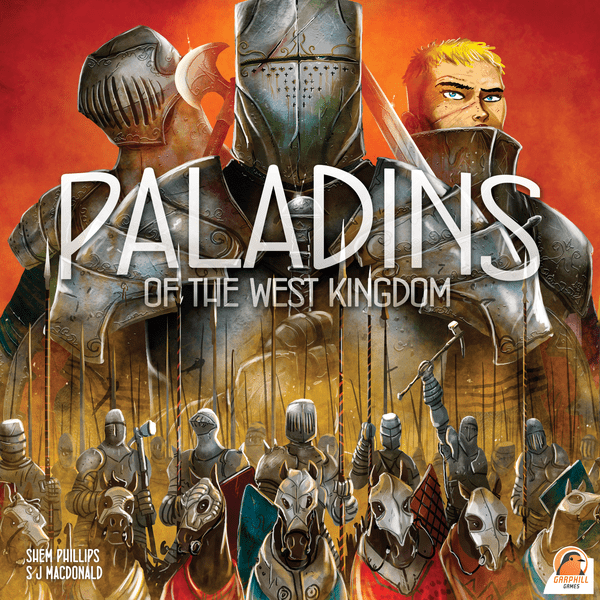 Paladins of the West Kingdom is the second strategy game in the West Kingdom trilogy. It ships to Kickstarter backers in the 3rd quarter of 2019 but won't be available in retail stores until the 4th quarter. This one will be a heavier game than Architects and features engine building as a path to victory.
Clank! In! Space!: Cyber Station 11 is the latest expansion for Clank in Space. I don't have a lot of details on this upcoming release but I assume if you've been a fan of the previous CIS expansions, this one will not disappoint.
2020 1st Quarter
Fox in the Forest Duet. The follow up to the widely popular 2 player trick taking game Fox in the Forest, this new release is a cooperative trick taking game for 2 players.
Eternal: Chronicles of the Throne is a player vs player deck builder currently available from Renegade. The second title in the series will be released in the 1st quarter of 2020 with organized play kits for in store play also available.
Warp's Edge by Scott Almes will be the second release in the solo hero series I described above.
In development for 2020 and beyond (no specific quarter details given)
Vampire: the Masquerade – Chapters is a narrative role playing board game for up to 4 players.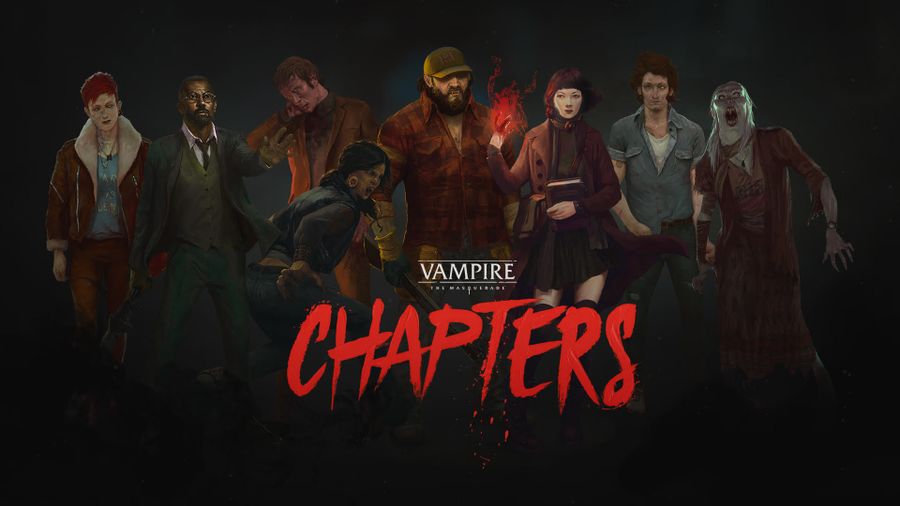 It includes detailed miniatures and you can track the Kickstarter launch here:
http://www.vampirethemasquerade-chapters.com//
Power Rangers: Heroes of the Grid. Ok, so there is a detailed description of this upcoming release on the Renegade web site as well as on BGG but they lost me at Power Rangers so I couldn't find the motivation to go look this up.
Gods of Metal RPG. I don't have many details on this title but the slideshow presentation during the Renegade Rally was quite impressive. There a decent overlap between heavy metal music fans and RPG fans and Renegade has that intersection on the Venn diagram in mind with this release. What I do know is that you're definitely going to want to curate a kick-ass soundtrack to play alongside this.
Wardlings RPG. In partnership with WizKids, every character has a familiar who whisks them away when their life is in danger (no death=kid-friendly). When a character is whisked away they wake up the next morning in their bed a year older. Eventually characters age out of the thematic setting and can be shifted to a standard D&D RPG. This RPG was actually first announced back in March and the
press release
has more details.
Finally, there is a new title coming out set in the Scott Pilgrim universe featuring minis. There aren't a lot of details available on it but if you loved the graphic novel or the 2010 movie, my guess is you will want to be all over this.